Solid parquet

The solid parquet is placed on rafters with nails. While its thickness is 21mm, its width and length vary. Moreover, its advanced thickness is needed for the durability in its nailing and at the same time it provides with higher insulating and soundproof properties.
Its surface can be easily varnished with many kinds of protective polish with glossy, satin or mat results, in order to cover all the decorative demands of each space.
With its low-maintenance cost, it can look as new as its first day of installation. Our classic and timeless solid parquet offers a great variety on qualities and dimensions.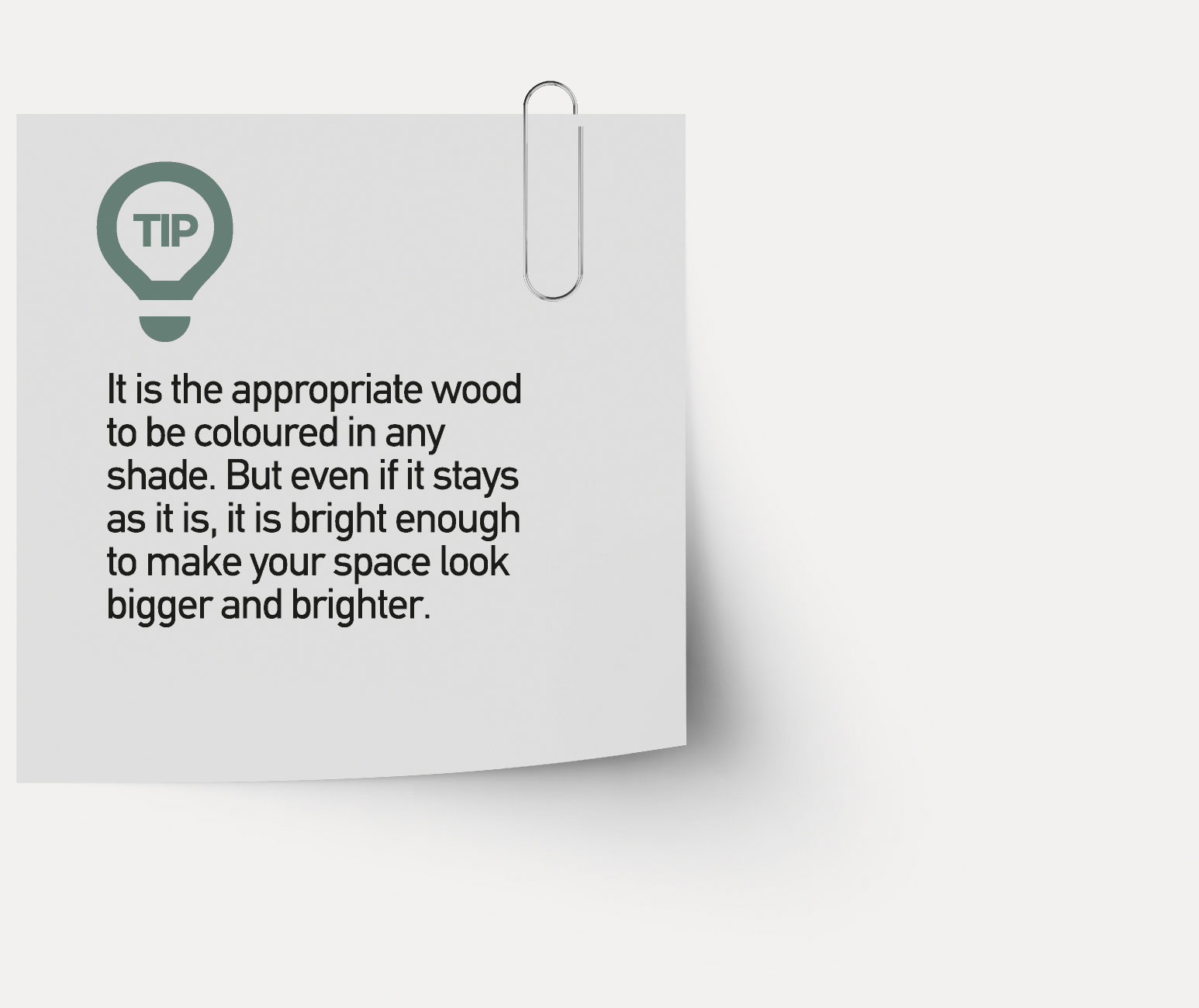 QUALITIES

Qualities
- EXTRA / LUX: Linear grain, no knots, no sapwood, colour relatively uniform.
- EXTRA S: Uniform colour without any defects.
- EXTRA I: The wearing side admits the linear grain and plane-shaped grain, uniform colour, no sapwood or knots.
- AAA: Sound knots up to 5 mm, no sapwood.
- EXTRA D / NATUR : No knots, no sapwood, discolouration allowed.
- AB: Sound knots up to 10 mm, no sapwood and small variation of colours.
- BR: Knots up to 15 mm, sapwood, colour variation.
DIMENSIONS
- 21 x 70 x 300 - 700mm
- 21 x 90 x 300 - 1200mm
- 21 x 105 x 300 - 1800mm
- 21 x 120 x 300 - 1800mm
- 21 x 130 x 300 - 1800mm